Learn How To Free Yourself from Debt
Talk to A Seasoned Bankruptcy Attorney in Reynoldsburg, Ohio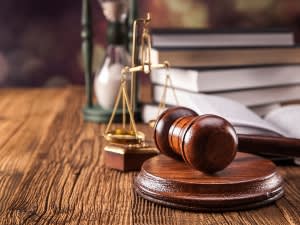 Some people believe that bankruptcy is a sign of failure, a sign that things will never get better. Nothing could be further from the truth. Bankruptcy is one path that many individuals have taken in order to free themselves from debt, find stable financial footing, and move forward in life. It's not a negative mark at all, but a tool many individuals use during tough times.
When you're drowning in debt and can't ignore persistent creditors, it's best to explore your options. Turn to a local bankruptcy law firm for help. Since 1990, I've been leading individuals and families in Columbus, Ohio on the path toward a brighter financial future. My firm, Christopher Gallutia, Attorney at Law, is conveniently located in Reynoldsburg, in Franklin County, Ohio.
As a dedicated bankruptcy lawyer, I know how important it is to act quickly and decisively when it comes to your finances. You can count on me to:
Fight relentlessly against your mortgage company, lender, or bank

Take immediate action to freeze the foreclosure process

Seek to guide you out of tough economic times
While an aggressive approach to bankruptcy is sometimes necessary, it isn't right for every person. Because I have extensive experience with Chapter 7 bankruptcy and Chapter 13 bankruptcy, I know that every situation is unique. I can review your situation to let you know whether debt management or bankruptcy is the best option for you and your finances. If you live in Whitehall, Pickerington, Gahanna, Pataskala, or Columbus, contact me today at Christopher Gallutia, Attorney at Law in Reynoldsburg for personalized guidance.
Bankruptcy Services in Reynoldsburg, Ohio
Don't File Blindly
You should know what you're getting into before filing for bankruptcy. Although there are no guarantees you'll avoid the negative consequences, I will do my best to seek a positive outcome for you and your finances.

If you live in Columbus or surrounding areas in Ohio, call now to set up a free consultation at my bankruptcy law firm in Reynoldsburg.